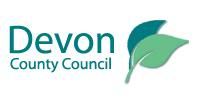 Councillor Rodney Cann of Devon County Council has dipped his toe into the difficult arena of dog fouling.
Councillor Cann

Councillor Cann has hit upon a great idea; through the council, he is asking residents to give details of offenders to the authorities so that action can be taken. "If anyone has any information about irresponsible owners, we want to know about it so we can hold them accountable." I think Rodney has hit the nail on the head here. I would also like to suggest a strap line for this campaign. Rodney, you are free to use it!
They
Foul
Up
The
Grass -
You
Grass
Them
Up!
Recently we were in Scotland, now we are in Devon. This is truly a problem, which affects us from end to end of the British Isles.
Full article
here
.