Will it ever stop in Bromley? For anyone, who is unaware, Bromley is the largest borough in Greater London with an area approaching 60 square miles.

Below is a letter from Biggin Hill: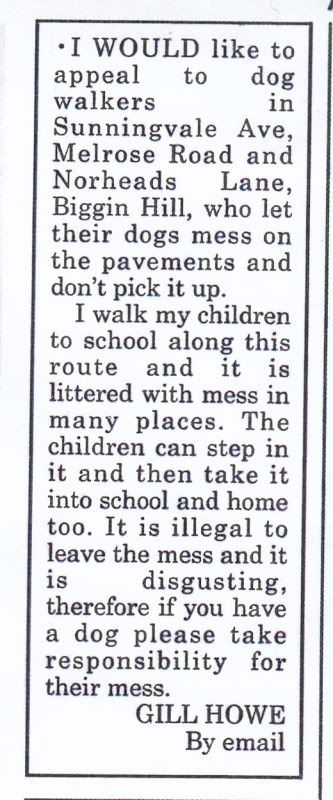 As can be seen from the map below, this blog has now highlighted issues in the north, north west and far south of the borough. Approximately 60 square miles of London flowing with dog faeces. Oh the horror!