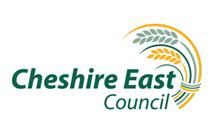 Undercover work has proved to be vital tool in the state's war on crime. Drug cartels have been broken, murderers captured, burglars jailed.
Now, Cheshire East Council is using the full weight of undercover work to capture those, whose dogs foul the land in contravention of the law. To be fair, they have tried warning offenders but this has failed.
Those caught by a warden will receive a fixed penalty notice of £50. Failure to pay the fine can result in the owner being prosecuted and receiving a fine of up to £1000.
Tony Potts, Cheshire East Council's Community Safety Manager, appears to be on top of the case but I am left a little confused by the report on the council's website. It states that a number of "hotspots" have been chosen. Are we now to assume that prosecution will be based upon the temperature of the steaming deposits? If that be the case, what will the measurement process be?
We can at least be sure that Big Brother will not be arriving as "all undercover officers will carry Cheshire East Council identification cards". Thank goodness for that!
BBC
.
Cheshire Council
.