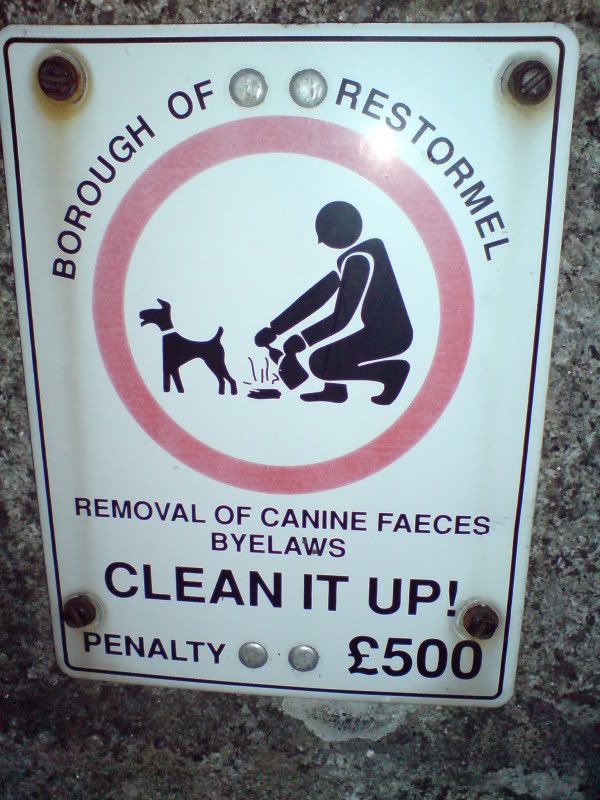 I have just returned from my native land - Cornwall. As you will be aware, this is a very rural area. On each occasion,on which I went out for a walk, I found myself dodging piles of horse dung. As soon as you stray from the beaten path, you are instantly dodging rabbit, sheep and other deposits.
That said, dog fouling is still a major concern in this quiet and charming part of Britain.
Restormel
council has gone as far as drawing attention to "removal of canine
faeces
byelaws
". They even show you how to scoop the poop into a receptacle. What could be more helpful?
There is a clear reason for this. Things in the Borough of
Restormel
have got completely out of hand. On 12 January of this year, the St
Columb
Major Town Council met to discuss issues of importance. Item 19 in the minutes records as follows:
"

Cllr

.

Claton

reported Saturday's football match was
cancelled because of dog

faeces

on the pitch.

Cllr

.

Crewes

to review the CCTV".
Thank goodness modern technology is available to enable local authorities to deal with serious crime. The full minutes can be seen
here
(and a right rip-snorting read they are too!).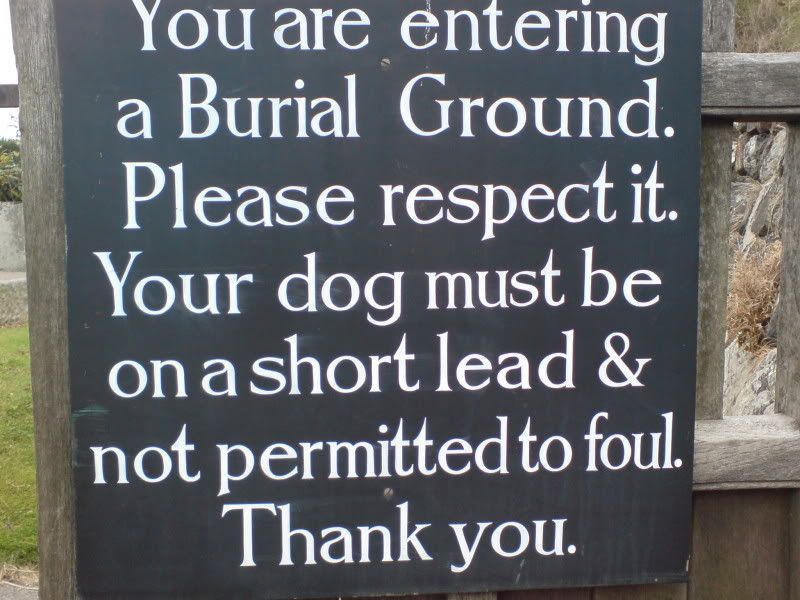 I also found this sign in my village. It caused me considerable concern. I can understand a clearing up rule but how can a dog be prevented from fouling? This also appears to make no allowance for the sudden onset of diarrhoea!
Cornwall council takes a totally hard line on this, which it describes as "zero tolerance". On its
website
, it makes the following observation:
"The Act stipulates that 'being unaware of the defecation (whether by reason of not being in the vicinity or otherwise), or not having a device or other suitable means of removing the

faeces

shall not be a reasonable excuse for failing to remove the

faeces

'."
Therefore, if your dog has an upset stomach, hide your face from the cameras and be prepared to run!
Cornwall, Land of tin, Land of
Piskies
, Land of heaving
streets
and parks. May it flow from the Tamar to Lands End!