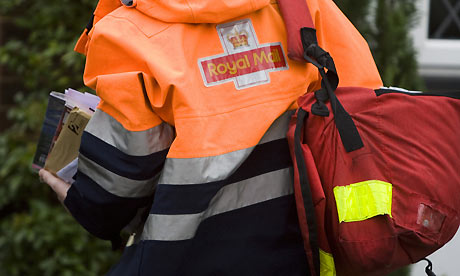 Dick Felton of Keep Britiain Tidy has, at last, realised that dog fouling and red rubber bands are inextricably linked in the minds of the British public.

As Dick put it: "Elastic bands may not be as visually offensive as dog dirt or half-eaten pizza, but they are most definitely litter."

Postal workers appear to be claiming that they are discarding their rubber bands because they are being forced to work too fast. To date, I have yet to see a postal worker running down my road.

I thank the Guardian for highlighting the problem here.